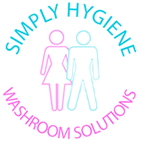 Consumables

When staff or visitors use your facilities it has a direct influence on how your business is perceived, therefore it is imperative that your supplies are well stocked.

Simply Hygiene can keep your washroom stocked up with various consumable products including:

Toilet tissue.
Jumbo toilet rolls.
Mini jumbos.
Z fold hand towels.
C fold hand towels.
Centre feed paper roll.
Hand soaps.
Industrial hand cleansing.

Please call us for further information.
The Don Web Services | Simply Hygiene © 2020 all rights reserved | Unit 7 Kirklands Bs Park, Old Mill St, S-O-T, Staffordshire ST4 2RP | links | sitemap